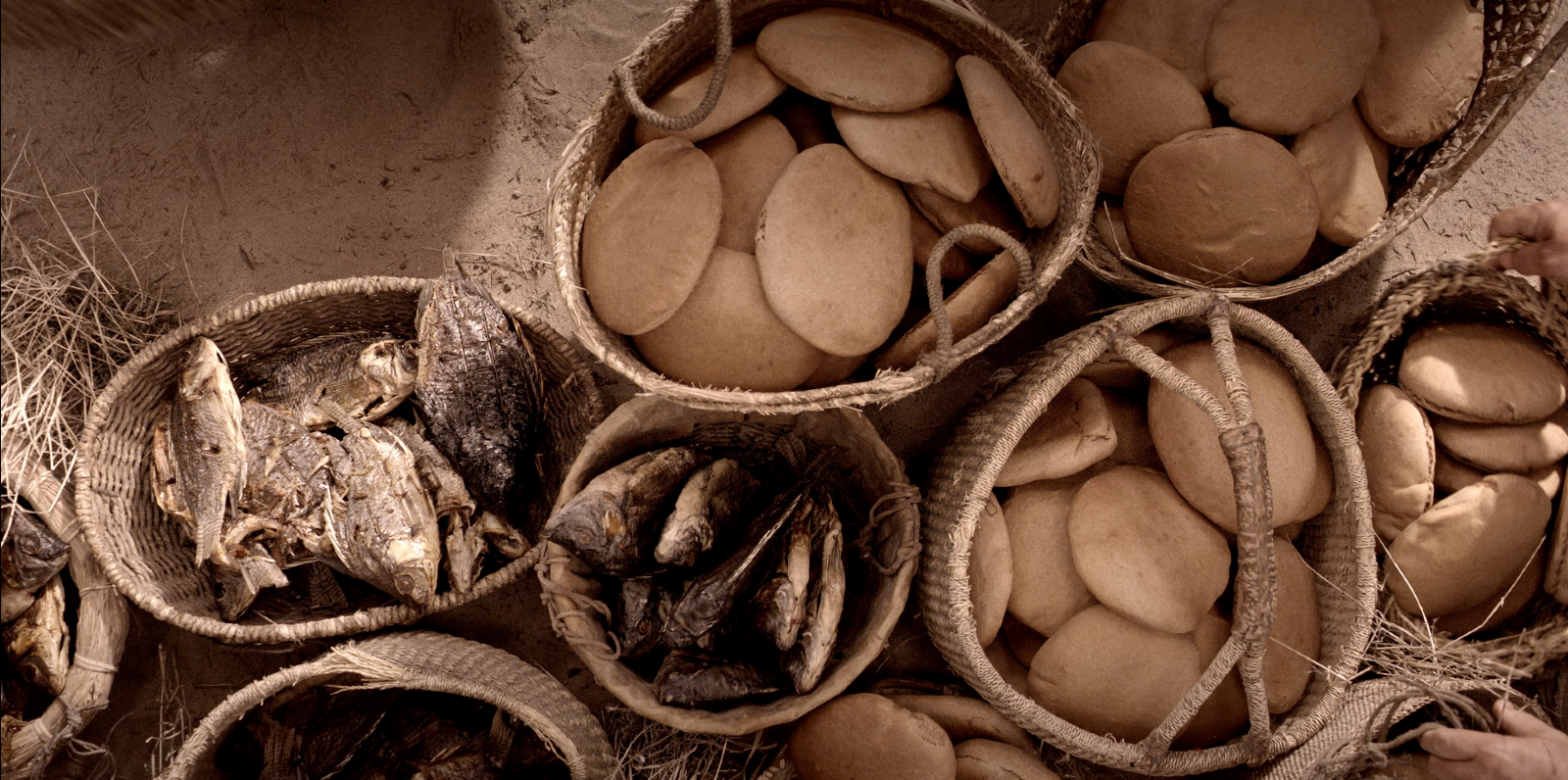 "Then He got into the boat with them, and the wind ceased and they were completely overwhelmed, because they had not understood the miracle of the loaves" – Mark 6:51-52
I tend to be pretty optimistic, like obnoxiously optimistic.  I refuse to receive negativity, I rebuke it and speak the truth into existence…most of the time.  Other times, I find that I suffer from what I like to call Charlie Brown syndrome.  On an episode of Peanuts (I know, showing my age here…)  Charlie told Lucy, "I think I'm afraid to be happy.  Whenever I get too happy, something bad always happens".
Do you ever find yourself there?  You want so badly to feel God in your situation but the doubt is always lingering that this time is going to be a let down just like so many of the others?  You know exactly what His finger prints look like but in the midst of this storm, you just can't seem to make them out?  Well I have been there and let me tell you sweet  sister, I am there now.
Oh but God…
In Mark 6, we learn of Jesus feeding the multitudes with 5 loaves and 2 fish.  The disciples were astounded by the faithfulness of God in this situation.  He took all they had, multiplied it and it came out to be more than enough!  After all ate and were satisfied (Mark 6:42-43), the disciples picked up 12 baskets, 1 for each disciple, and picked up the remaining food.  What I love about this teaching is it shows the disciples had doubt, they had no idea how they were going to feed so many people, but that didn't stop God from fulfilling the promise.
Highlight: Its okay to doubt, its not okay to operate in doubt.
Later in Mark 6, the disciples were struggling at sea.  The wind was strong, the waters were brutal but I can only imagine that in the midst of that storm, the disciples look down in their boats and see 12 baskets of leftovers.  They had 12 examples- 12 past experiences of God's faithfulness right at their feet…but they missed it.  They allowed themselves to get overwhelmed by their circumstances and miss the opportunity to trust.
Where are your baskets?  What are your experiences that you can look back on while you're in the middle of the storm and say "God did it then, He'll do it again".  I like to write, so anytime I have one of those God moments,  I write it down.  I have dozens of paperback journals with reminders of God's faithfulness.  No matter what it is, come up with some "baskets" that you can turn to in your times of trouble and say Won't he do it!  I know the light feels dim right now but marinate on those times when He came through.  He has never let you down and He won't start now.